Welcome Visitor,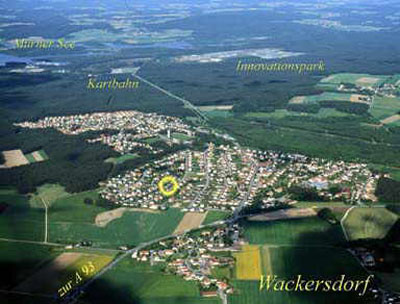 Are you thinking of visiting Eastern Bavaria and are looking for a central base? Whether you are planning to stay a few days or longer, our holiday flat in Wackersdorf is your perfect spot therefore.
Our three-star rated holiday flat can sleep up to two persons and is fully furnished. It is offering everything you need for a joyful stay. Our holiday flat in Wackersdorf is ideally located in a quiet neighbourhood with excellent connection to the Autobahn and other major roads. Wireless Internet, TV and telephone are complimentary.
Your car can be parked directly along the curb and in just 5 min you can walk to Wackersdorf's center with all its shops, banks, gas stations, medical services and public transport.
For further information you can contact us at +49 9431 74099 or via our booking form.
How to get to us:
Leaving the Autobahn A93, take the exit Schwandorf-Mitte B85 with direction towards Wackersdorf / Cham; after 1km exit the B85 towards Wackersdorf, take the third exit from the round-about and turn left ahead of the Elektrocenter Gillitzer into Eichenstraße; take the second right onto Lindenstraße and stop at the 6th House on the left! Now you have arrived at your lovely holiday flat.
Staying at your holiday flat you are in the heart of the Upper Palatinate and at the entrance to the Bavarian Forest.
30 km to/from Amberg
40 km to/from Regensburg
45 km to/from Cham
47 km to/from Weiden
90 km to/from Nürnberg
95 km to/from Großer Arber
96 km to/from Nurnberg Airport
135 km to/from Pilsen
150 km to/from Munich Airport
160 km to/from Munich
160 km to/from Passau
226 km to/from Prag
Would you like to enquire with us?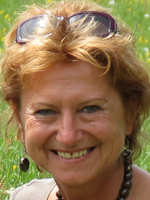 Just complete the below contact form and send it to us. We will try to get back to you as soon as possible.